IF YOU HATE SPRINT THIS IS THE PLACE TO VENT. YOU WILL NOT BE JUDGED. NOR WILL YOU BE HURTING ANYBODY DIRECTLY.
WHEN I WROTE THIS ARTICLE I DIDN'T REALIZE HOW BAD THE SERVICE ACTUALLY IS. I HAVE NO SIGNAL AT HOME WITH MY SPRINT PHONE. THEY WILL NOW ALLOW ME TO RETURN THE PHONES NOR WILL THEY GIVE ME A REDUCTION IN MY RATE FOR UNLIMITED. I HAVE BEEN COMPLIANT WITH ALL THEIR DEMANDS. I TOOK THE PHONE TO A SPRINT STORE AND HAD IT CHECKED. I GOT AND USED THEIR RAVE BOX THATS SUPPOSED TO BE LIKE HAVING A CELL TOWER IN YOUR LIVING ROOM, RIGHT. SPRINT YOU ARE CRIMINAL!
SPRINT HIDDEN FEES, THEY LIED TO ME, SPRINT MISLEADING ADVERTISEMENT!  $292.00 ON MY FIRST BILL!
I SUGGEST THAT WE THE RECOVERY COMMUNITY AVOID SPRINT LIKE THE PLAGUE!
I purchased a two-year contract under the "Unlimited My Way" with two lines.  Sprint advertised $60 for unlimited.  They showed how they beat out everyone's price so I ordered it.  The Wal-mart lady set the whole thing up.  (Who did the actual – initial lying)  She said after all is said and done my bill would be $150 a month which was high but I basically got two free Galaxy s5's (I thought) so I agreed.  After one weak of shot-tie service texts not going through and lousy signal I went online to open my online account to check the bill.  They asked me for a pin number which I did not have and was not given.  When I called Sprint they refused to help me except to mail me the pin number.  Apparently the pin was created automatically by the computer so I was locked out of my account.
Then when I finally got the pin I went to my account and found a bill for $292.00.  I was shocked!  The Sprint lady said since I "signed up in the middle of my billing cycle I had pro-rated charges."  How could I be in the middle of my billing cycle I asked?  I had no cycle it was a new account.  They charged me $70 in activation fees and  $50 in pro-rates.  The Sprint man said too many people signed up at my date so they had to switch me around and "pro-rate."
Hidden fees, fraudulent charges, CONFUSING AND MISLEADING advertisement, and lies, lies, lies is what Sprint has given me so far.    Don't they make enough money without ripping of the public?
 FIVE WORST CELL PHONE CARRIES BORROWED FROM "LIFEHACKER"
Verizon Wireless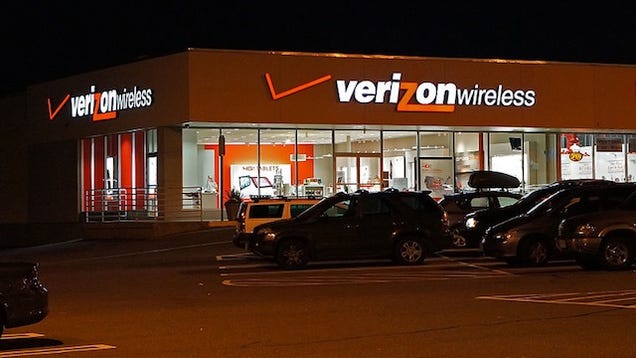 It should surprise no one that the largest US wireless carrier (by number of subscribers) would also be one of the least liked. When you're that large, it comes with the territory—but Verizon Wireless doesn't do itself any favors. Many of you called them out for dropped calls and poor reception. The brownie points they earn thanks to their network they quickly lose when it comes to sloppy, stonewalling customer service that will smile, apologize for your frustration, and still charge you overage fees and impressively high wireless plan prices. Many of you praised Verizon's coverage, others decried it, but there was one thing you were all unanimous about: Their stranglehold on available handsets, slow smartphone updates, resistance to carrying new phones (just look at the Nexus 5—available on all carriers except Verizon Wireless) and keeping their customers on old devices, and their absolute refusal to sell devices free of crapware all make your relationship with them love/hate at best.
We can't help you if you're looking for Verizon Wireless to improve its coverage or service, or if you'd like them to carry more up-to-date devices (trust us, we'd like that too), but if you do run into issues with their customer service, we can help. First, consider pinging them on Twitter under @vzwsupport. I've had good success personally with them, and when they failed (and boy did they fail) I took it up a notch and contacted my regional president for customer service. It's the nuclear option and should only be used if you're not getting anywhere through normal channels, but it worked like a charm. I had an issue I had been trying to get resolved for a week resolved in 30 minutes.
---
AT&T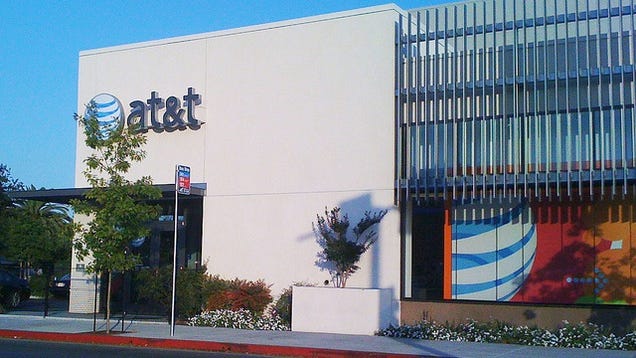 1
AT&T is the nation's second largest wireless carrier, and even though they're pretty well known for getting their hands on hot new handsets first and offering them to the public, they still earned your ire for more reasons than we have room to list. Among some of your most common complaints were dropped calls, terrible reception, dead zones, terrible rate plans, and ridiculously high prices, especially for fees and upgrades or changes. Many of you had specific ire for AT&T's customer service, which many of you said varied so much from person to person depending on who you got, one person would assure you that they were capable of making a change you needed, only to be completely stonewalled by the next person you spoke to, who told you what you wanted was impossible. What's most interesting is that more of you had specific anecdotes to share about your bad experiences with AT&T than any other carrier.
Again, if AT&T's prices are out of the park, or their plans just don't work for you, there isn't too much we can do to help. However, if you need customer service and their toll-free number just isn't cutting it, consider reaching out to @ATTCustomerCare on Twitter to see if they can lend a helping hand, or head over here for executive contact information if all else fails and no one is willing to help you. They're a massive company, but persistence is key to finding someone willing to lend you a hand.
---
Sprint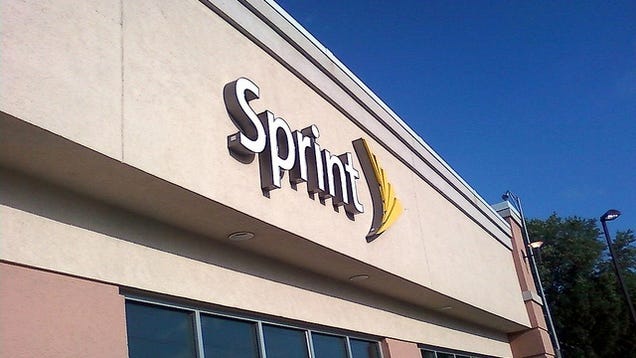 Sprint is half the size of its next largest competitor, but that didn't stop a number of you from having significant complaints about the company, its service, and the way it treats its customers. However, your all-but universal issue was service. Terrible reception, spotty coverage depending on the part of the country you live in, dead zones and roaming fees when you wandered into them, dropped calls, and missed text messages were all your primary complaints. While some of you even praised Sprint's customer service for being active listeners and understanding when it came to problems, the real issue with Sprint is infrastructure. Great phones and smiling customer support are only so good until you can't actually use your phone.
On the bright side, @SprintCare is pretty responsive on Twitter, and Sprint's coverage map is pretty up to date as well. They don't have a lot of differentiation in whether your service in a covered area is any good, just whether it's available, but PCMag's wireless network surveycrossed the country to tell you who has the best service in what parts of the country. At least then you'll know what you're getting into. Plus, Sprint may be tempting with its unlimited plans, but remember, there's always more than meets the eye. Still, if you really need to get a hold of someone at Spting, they set up a customer service hotline for Consumerist readers back in 2007, and to my knowledge, it still works well. Just be kind and courteous when you call, and don't ruin it for everyone.
---
T-Mobile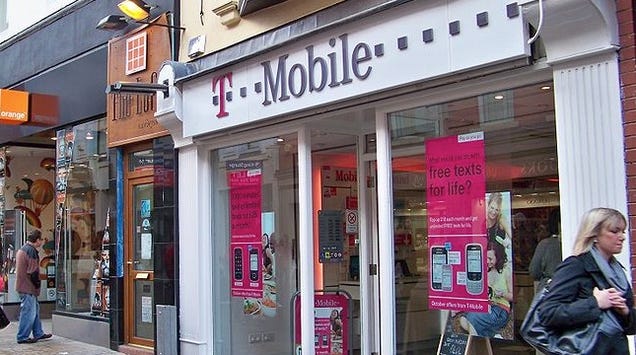 T-Mobile is the smallest of the major US carriers, and as such most of your concerns about them revolve again around coverage, availability, dropped calls, no data, and other infrastructure-related issues. However, there's another dimension to T-Mobile's issues. While Sprint seemed to—in your responses—be at least courteous and above board about their issues, T-Mobile apparently doesn't have the resources for stellar customer service or infrastructure investment. Many of you called out T-Mobile for advertising prices on plans and devices that they refuse to honor when it comes time to buy, aggressively marketing itself in areas where they have no coverage (thus encouraging people to sign up and pay for phones they can't use), and forcing people out of grandfathered contracts and raising plan prices as a result. One of you even called them out for the way they pressured the International Telecommunication Union (ITU) to water down what 4G really means so HSPA+ could qualify (and, by proxy, all of the carriers could say they have 4G when in reality it's little more than marketing lingo.
If your issues with T-Mobile are infrastructure related, there's nothing to do really but jump ship—just make sure they don't charge you early termination fees even though you don't have coverage or service. They've been known to, even to people outside their coverage area and evenpeace corps volunteers serving overseas. It's also worth noting that their new approach to being the "un-carrier" and doing away with contracts is definitely a step in the right direction, but it's not totally what it looks like. If you need to cut through T-Mobile's support, try them@TMobileHelp on Twitter, or go here for executive contact information (although it's defiitely outdated and lists the old CEO of the company—some of it should get you to the right place if you need to escalate though.) Beyond that though, if you're willing to find an executive's email address and escalate with the good old Executive Email Carpet Bomb, as our friends at Consumerist call it, you'll have good luck.
---
US Cellular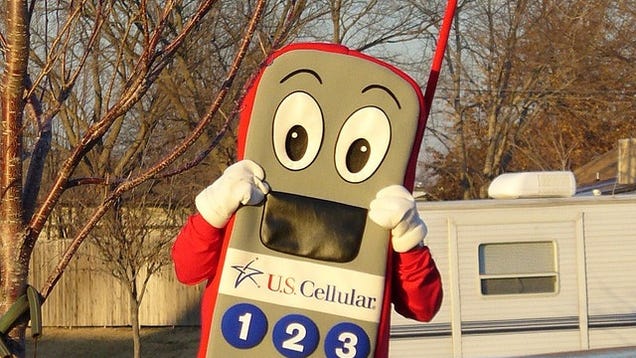 US Cellular is actually the fifth largest wireless carrier in the US. A couple of you saved some ire for little old US Cellular, complaining that for a company that wants to play with the big carriers, it still seems to do customer service like a small company—that is, poorly. US Cellular actually has quite a reputation for stellar customer service, so it was surprising to hear complaints about them, but those of you who did complain noted poorly trained reps and confusing tactics, especially around their "belief" plans, which look great from the outside but quickly turn sour after you sign up. However, US Cellular's biggest issue is the one that comes with being smaller than the other carriers: coverage. Reception is spotty, mobile data is in-and-out, and the company's 4G rollout is going a bit slower than expected, and even in areas where you have coverage, it could drop on you randomly. The company had a pretty rough quarter too, shedding subscribers en masse, no thanks in part to a massive billing problem that soured a lot of customers.
US Cellular's customer service team is reportedly very responsive, especially on Twitter, where they're available as @USCellularCares. The company's executive team has shuffled quite a bit since all of the resources we could find, so your best bet if you need to escalate is to use their executivte leadership team page to determine an email address and reach out.
---
Predictable, but those are your picks! Now it's time to put them to a vote to get to who's really just the worst: